TEACHING RESPONSIBLE DRIVERS FOR MORE THAN 30 YEARS
Procedure for New Drivers
Before a new driver begins his/her behind-the-wheel training, there are several procedures to follow:

Complete Driver's Education
We recommend taking your Driver's Education course online. If you're in Contra Costa County, it's quick and easy to get started with MyCaliforniaPermit.com – Contra Costa County. If you are located in Alameda County, please visit MyCaliforniaPermit.com – Alameda County.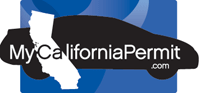 Study the drivers ed course online, anytime and anywhere at MyCaliforniaPermit.com. Students and Parents can review and use the course at no cost and decide before you buy. The only charge is for the final test, and the ability to retake it as many times as needed until you pass! The cost is now only $15 for our Jack Stack students only. Call us today for your $15 code. The number is (925) 939-0225. Reserve your first behind-the-wheel training session. We schedule 2 to 3 weeks out.

Get Your Permit
Call the DMV to make your appointment to take your written California Permit Test. Walk-ins are only accepted at Driver License Processing Centers.
When you go to the DMV you must have with you the following four things:

Certificate of Completion of Education -DL 400C
Driver License or Identification Card Application -DL 44. Form must include your parents or guardians signatures. To obtain this form by mail, call the DMV's automated phone service 24 hours a day, 7 days a week at 1 (800) 777-0133.
Your Birth Certificate
Social Security Card
Reminder: During the time you are getting your permit, please call us to set up your first behind-the-wheel training session as appointments are limited. We schedule 2 to 3 weeks out.

Complete Behind-the-Wheel Driver Training
with Jack Stack
Upon completing the first two steps, the California DMV requires that new drivers must complete six hours of actual behind-the-wheel (controlling the vehicle) training that does not exceed two hours per day.
We offer four 90-minute sessions, and recommend that new students practice driving with an adult in between our behind-the-wheel sessions. Before a new driver can test for their driver license, the California DMV requires 50 hours of supervised driving practice that includes 10 hours of driving during darkness.
We prefer separating sessions over the six month period a student must have during his or her permit process. Our system allows us to address any bad driving habits, so that we may build a better understanding of our students' needs.
We offer male and female instructors based upon a student's preference.

Take a California DMV Behind-the-Wheel Driver Test
Upon completing behind-the-wheel training sessions and your 50 hours of supervised driving, you can now schedule a behind-the-wheel driver test with the California DMV at 1 (800) 777-0133. Good luck!
---
Driver License Process Timeline:
If you want to know what the timeline is for the Driver License process, you can visit MyCaliforniaPermit.com.