TEACHING RESPONSIBLE DRIVERS FOR MORE THAN 30 YEARS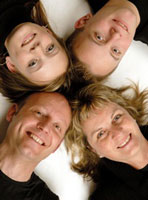 Parent Resources for New Student Drivers
We understand what you are going through …
Parents often ask, "What am I supposed to do?" to satisfy the California Vehicle Code requirement of 50 hours of supervised driving, by the parent or legal guardian. Most parents recognize the fact that they have issues with their own driving, and they want to avoid passing their same errors on to their teens.
HERE ARE SOME BASIC TIPS FOR PARENTS:
While driving with your student in the passenger seat, discuss driving situations so that your student is learning while you drive.
Example: Why you went second at a four-way stop.
Your teen is probably more nervous than you are.
Yelling "Stop!" only makes them more nervous.
Keep a conversation going about the drive.
Be consistent in what you tell them.
Praise, not criticism, works!